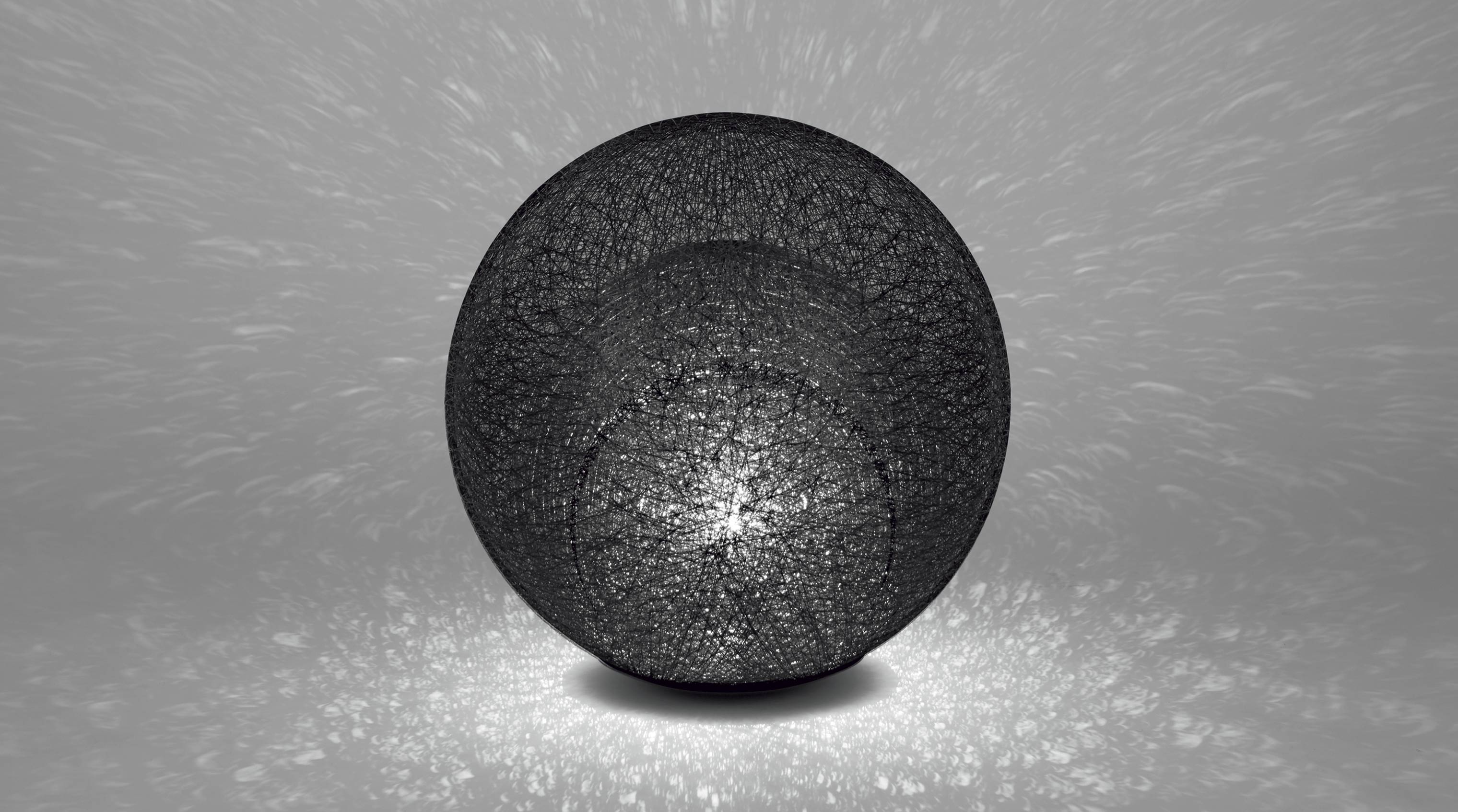 Arkitektura Showrooms is an authorized representative of Yamagiwa. Its San Francisco and Birmingham, Michigan salons offer the perfect environment for architects, interior designers and private collectors to study the works of Yamagiwa and almost sixty other contemporary lighting and modern furniture brands.
"Whether your interest lies in table lamps, floor lamps, or suspension lamps, Yamagiwa's contemporary lighting offers a poetic resonance of light," says the Arkitektura Consortium Showrooms owner.
Yamagiwa's international brigade of designers include America's Frank Lloyd Wright, Hans-Agne-Jakobsson, Kazuo Motozawa, Makio Hasuike, Naoto Fukasawa, Ross Lovegrove, Shigeru Uchida, Shiro Kuramata, Tokujin Yoshioka, Toyo Ito, and Yukio Hashimoto. Here are some highlights of their work:
From American Frank Lloyd Wright, Yamagiwa offers reproductions of his original, elegant and timeless designs.
From designer Toyo Ito there is MAYUHANA, a delicate fiberglass creation of spun thread for a design reminiscent of a cocoon that gives off soft light enhanced by its double and triple shelters.
Tokujin Yoshioka's TEAR DROP is scaled to the size of a human heart, and manifests an orb of light floating within a transparent hard glass globe. This Yamagiwa lamp is not a lighting fixture but a design of light itself.
Conceived by Naoto Fukasawa and manufactured by Yamagiwa, the WAN, which translates as bowl in Japanese, may be placed on a floor or shelf to emit an angled ring of diffused light.
I'UOVO, which mean egg in Italian, is the work of designer Shiro Kuramata. Its realization by Yamagiwa creates a gentle ambient light for any setting, and a weatherized outdoor version is also available.
For Yamagiwa, designer Ross Lovegrove has created ANDROMEDA, which he describes as "an artificial structure for capturing artificial light. (ANDROMEDA) floats in a state of apparent anti gravity, capturing its light within to graphically delineate a structural net as a soft external shadow of itself." LED clusters radiate back into the lamp via mirrors designed to optimize their output and freely distribute a light the designer calls "very pure."
Quoting directly from Yamagiwa's catalog: "MOONBIRD is a completely new form of LED lighting and has been created in collaboration between Yamagiwa and Yukio Hashimoto, a designer who has been attracting a lot of attention on the contemporary interior design scene. 
The wooden body, individually contoured in a sculptural form, evokes the image of a bird standing in the moonlight. 
The illuminated part of the lamp is finished with extremely slim styling, and uses the highest level of LED technology. 
MOONBIRD has attracted global attention since being shown in Milan in 2009, and fuses the warmth of natural wood with advanced lighting technology."
STEMRAY is light on a soft and flexible stem allowing it to shine in any direction of choice. Inspired by coastal concrete sea defenses, this highly efficient LED lamp is mounted on a zinc die-cast tripod base, allowing flexible movement. STEMRAY is the work of Studio Conran.
With gentle light softened and distributed through shands that are made of thinly sliced maple wood, Yamagiwa's JAKOBSSON LAMP is the work of the late Swedish designer Hans-Agne Jakobsson, and offer a fine example of world-class international design combined with the advanced manufacturing processes of Yamagiwa.
Again from the owner of Arkitektura Showrooms of San Francisco and Birmingham, Michigan, "Yamagiwa has been a dominant force for the creation of contemporary lighting from Japan since 1923. Yamagiwa is known for its distinguished selection of top designs and quality brands especially from the United States, Italy, Germany and Scandinavia," Andrew Fisher notes.
Contact us for more information
We are happy to help you with more information about this brand.
Please contact us for catalogs, specs and pricing.