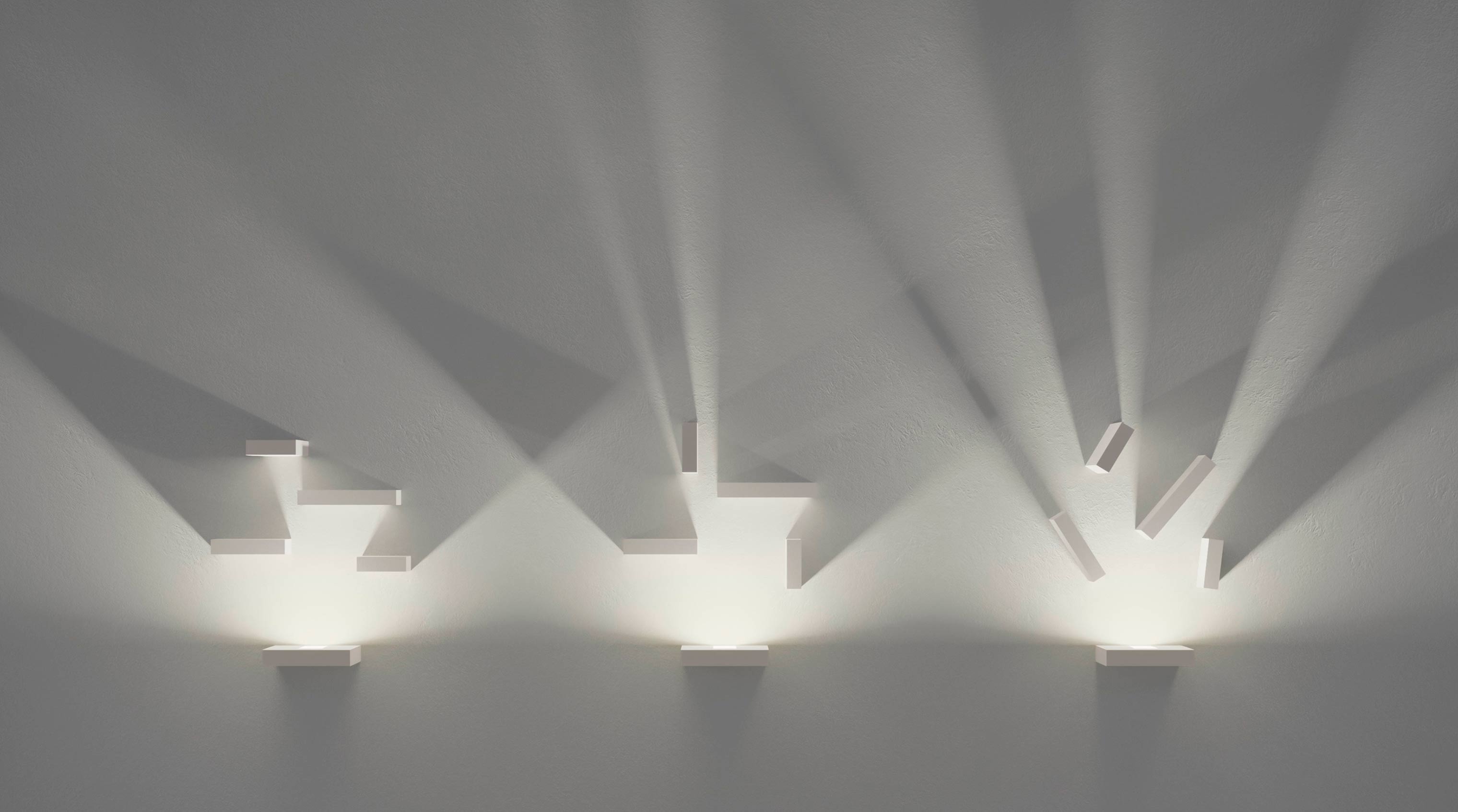 "You must examine the abilities of Vibia's products to realize how fully and successfully they express their aesthetic goals," observes Andrew Fisher, owner of Arkitektura Showrooms of San Francisco and Birmingham, Michigan, an official representative of the Spanish lighting company Vibia.
"Consider their Ameba pendant, a design by Pete Sans," Fisher continues. "You see a wonderfully organically shaped pendant light that provides both direct and indirect illumination. This is accomplished with an acrylic shade, a frosted acrylic top and a bottom diffuser," notes the Arkitektura Showrooms owner.
"Vibia thrives under the notion that 'light is creation,' Fisher continues. "It is a primal force that shapes the world for us, but also offers us the opportunity to personalize our own living spaces, to realize who we are and create signature micro-universes that are distinctively our own."
"Let us then examine Vibia's Balance 5189, designed by Jordi Vilardell to achieve a grand scale with fluid adjustability," invites the owner of the Arkitektura Showrooms. "This floor lamp produces a warm ambiance from a polymer diffuser which conceals the light source, all mounted on an eight-foot charcoal arm that features a counter weight to facilitate shade height. Arm and shade share a hinged connection to insure that the shade is always level. From stem to base, Vibia's Balance 5189 floor lamp is finished in charcoal grey to frame the elegant aluminum weft fabric shade of silver finish at the top of this floor lamp," Fisher says.
Again, Vibia's own words: "We're in a business imbued with creativity, from the product designer who creates the design to the specifiers that shape spaces and illumination objects."
Vibia renowned designers include Arik Levy, Diego Fortunato, G. Bernal & Associats, Jordi Vilardell, Jordi Vilardell & Meritxell Vidal, Lievore Altherr Molina, Öesterlund design development (ODD), Oscar & Sergi Devesa, Pete Sans, Proli Diffusion Studio, Ramón Benedito, Ramón Esteve, Ramos & Bassols, Robby Cantarutti, and Claramunt and M. de Mas, Xuclà & Alemany.
"There are so many fine examples of Vibia's creativity, " counsels the owner of the Arkitektura Showrooms. But as table lamps are always popular, one may wish to examine I.Cono , a design by Lievore, Altherr and Molina. This table lamp may be manufactured in Spain but it also expresses the essence of the Scandinavian design tradition. The rotating mechanisms of the head and base seem invisible thanks to the fabricating technology used in creating this collection. The I. Cono table lamp design language is soft, friendly and perfectly understated, achieving an elegant visual lightness."
Andrew Fisher established Arkitektura Showrooms of San Francisco and Birmingham, Michigan to provide a comfortable salon for architects, interior designers and private collectors to study the nearly sixty modern furniture and contemporary lighting brands—including notably Vibia—that his company represents.
"Vibia's goal is to constantly stimulate consumers and professionals throughout the world to create a new experience for them. They understand their work very well," Fisher concludes. "Light is creation to enable change."