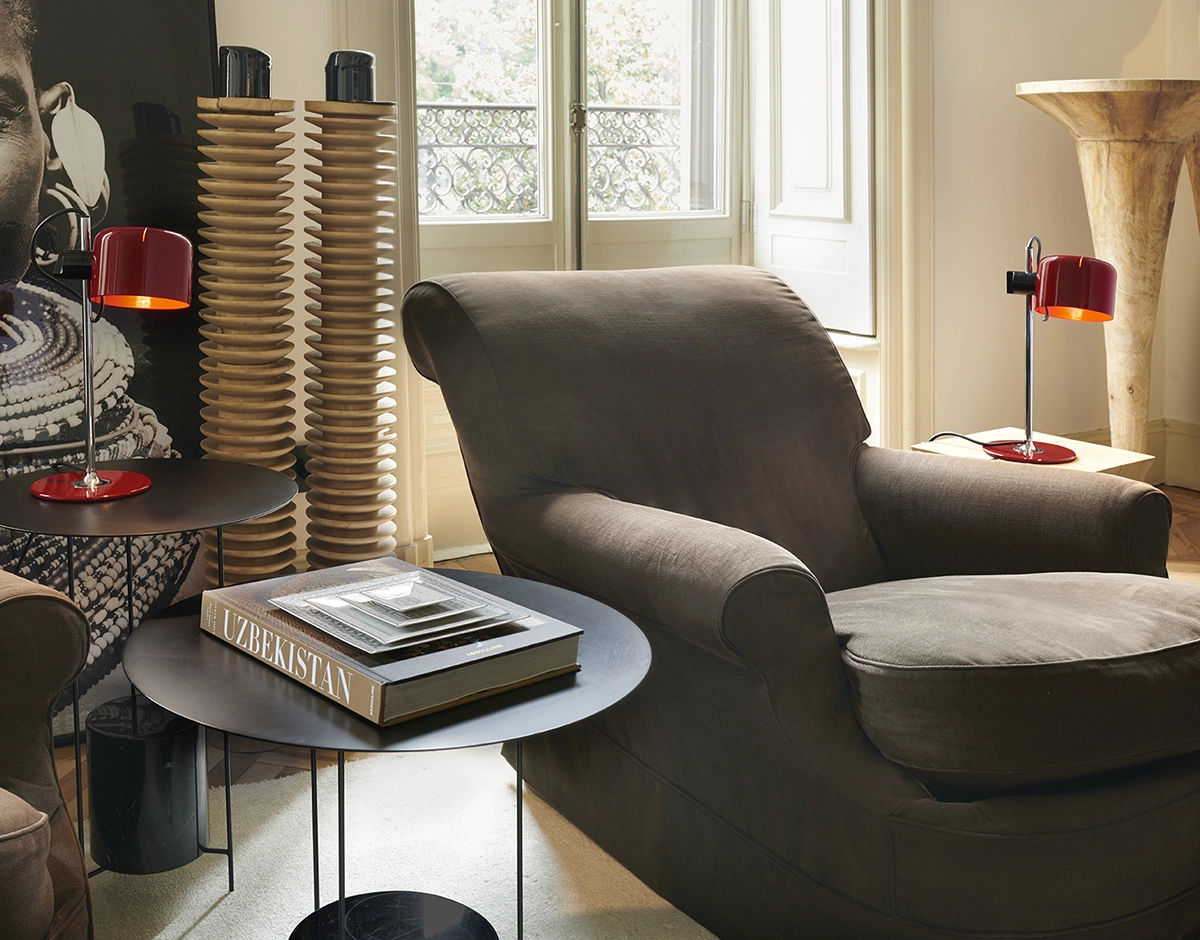 Illuminating the Path of Italian Design Excellence
Founded in 1945 by Giuseppe Ostuni, Oluce is the oldest Italian lighting design company still in operation. With a rich heritage rooted in passionate aesthetic and technological research, Oluce has crafted a collection of iconic products that transcend fashion to become enduring symbols of Italian design.
A Legacy of Innovation
From its debut at the IX Triennale in 1951, Oluce gained international recognition for its innovative lighting designs. Collaborations with renowned designers like Tito Agnoli and the Colombo brothers brought revolutionary creations, including the iconic 281 table lamp. Oluce's designs defied gravity and pushed the boundaries of materials, captivating the design world with their unique and visionary approach.
The Magistretti Era and Timeless Classics
Under the influential art direction of Vico Magistretti, Oluce reached new heights, creating timeless classics like the Atollo lamp, which became an emblem of the brand. Magistretti's designs left an indelible mark on Oluce's catalogue, with creations like Kuta, Lester, Nara, Idomeneo, Pascal, Dim, Sonora, and many more. The Atollo lamp, with its captivating silhouette, won the prestigious Compasso d'Oro in 1979 and continues to grace the collections of design and decorative art museums worldwide.
Embracing Contemporary Visionaries
In the 1990s, Oluce embraced diverse voices and collaborations, resulting in a collection that showcased different design languages and experimentation. Partnerships with acclaimed designers like Hannes Wettstein, Riccardo Dalisi, and Sebastian Bergne added new dimensions to Oluce's offerings. The brand's commitment to incorporating contemporary visions is evident in collaborations with designers like Nendo, Toshiyuki Kita, Gordon Guillaumier, and more, who infuse fresh perspectives into the collection while maintaining the brand's signature elegance and sophistication.
Bridging Tradition and the Future
Today, Oluce combines the past, present, and future with a curated collection that merges geometry, unusual materials, and exquisite finishes. The brand's commitment to honoring its design heritage while embracing new directions is seen in collaborations with both established and emerging talents. Oluce continues to shine as a beacon of Italian lighting design, casting a radiant glow on contemporary interiors worldwide.
Contact us for more information
We are happy to help you with more information about this brand.
Please contact us for catalogs, specs and pricing.