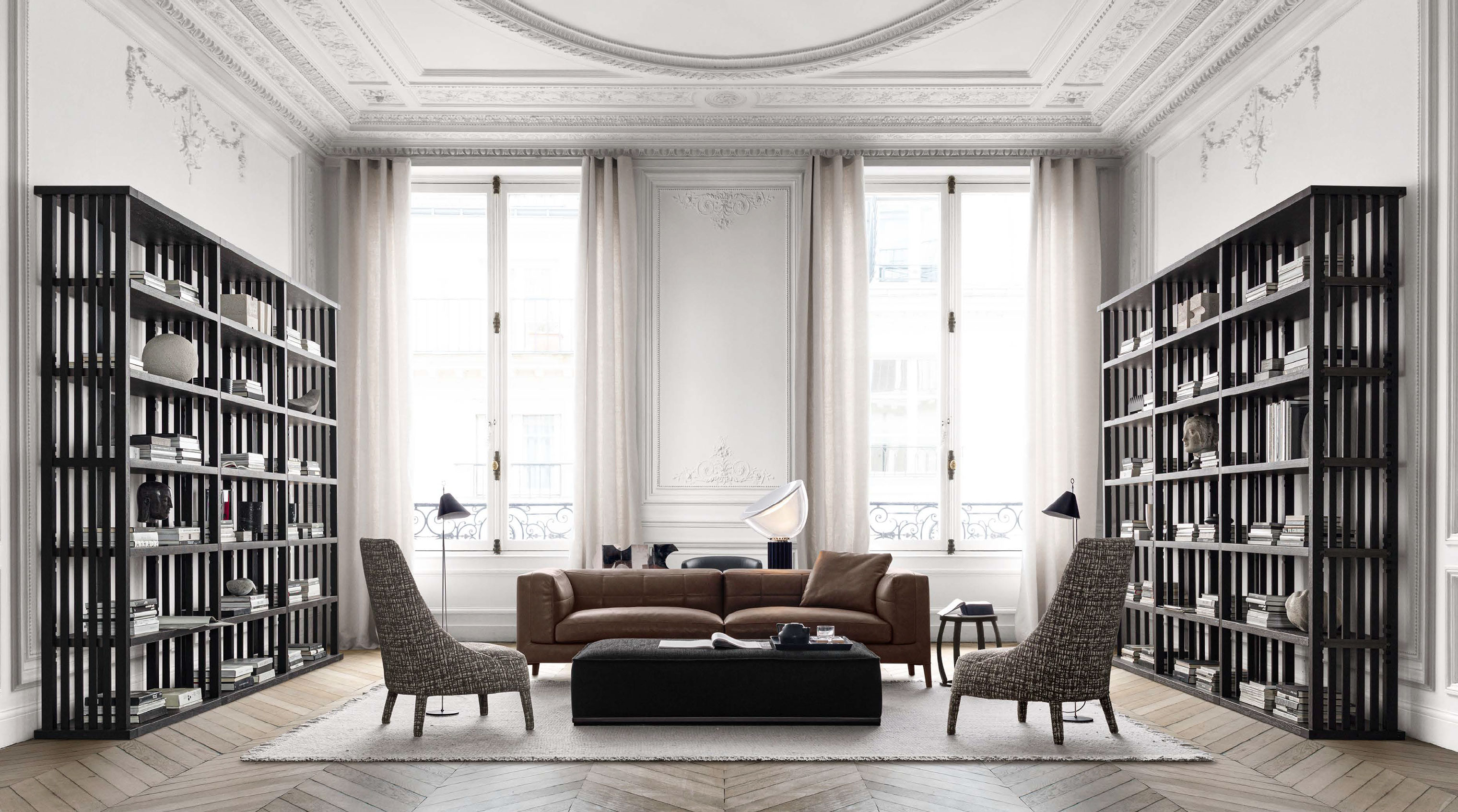 "For the 2008 movie Quantum of Solace, modern furniture from the Maxalto collection occupies center stage throughout the film because it perfectly harmonizes with the linear aesthetic and elegance of James Bond," notes Andrew Fisher, owner of the famed Arkitektura Showrooms which display an extraordinary array of modern and Italian furniture in its San Francisco and Birmingham, Michigan shops.
"In scenes filmed at the Grand Hotel Bolivar in Panama, a bed out of the collection Maxalto's Talamo AC, a desk chosen from the SIMPLICE collection, and a selection of Maxalto tables, chairs and mirrors underscore the persona of the world's most famous movie spy," Fisher explains.
For their real life clients, interior designers may also choose from the many sofas of MaxAlto, including Lucrezia, Lutetia, Omnia, Simplex, Simpliciter, and Crono, around which to create a stunning room design.
As a design leader, Citterio has also been engaged in construction projects and interiors in Italy and across the globe, and so it is no surprise that the Maxalto leather sofas, home chairs, beds and Italian design accessories that he has created have been embraced by leading interior designers and knowledgeable customers everywhere.
Whether in San Francisco or Birmingham, Michigan, a discerning designer or private customer may examine stunning examples of SIMPLICE, APTA AND AC furniture within the five showrooms of the Arkitektura, an authorized dealer for Maxalto, and a private US company that puts its full energy into finding, displaying and supporting the best modern furniture collections in the world.
MaxAlto furniture draws its inspiration from the typologies and styles of French design between the two World Wars. Selecting the finest cherry and Italian and American walnut, Maxalto creates sofas, home chairs, tables and accessories, each offering an exclusive finish and intricate detail. THE SIMPLICE presents these in the Art Nouveau style. The APTA pieces are an experimental fusion of contemporary and classic elements composed of wood and leather artfully combined with steel, iron and glass. The AC collection of Maxalto is based on a concept of home libraries and elite dining rooms, recreation rooms and bedrooms, realizing the idea of comfort as expressed by various types of wood, ranging from bright natural colors and warm colors to black to decorate the furniture.
"Celebrities and world leaders have chosen Maxalto over other modern furniture because they prefer the combination of tradition and modernity of the Maxalto collections for their homes and guesthouses," observes Andrew Fisher, owner of the Arkitektura Consortium. "Maxalto is known worldwide by its special, traditional, time-tested furniture manufacturing process, using precious woods such as cherry and Italian and American walnut to form shapes of complete harmony. It is not uncommon for my customers to tell me that they fell in love with Maxalto furniture for its beautiful wood finishing and its simple lines that flawlessly match their planned Minimalist theme."