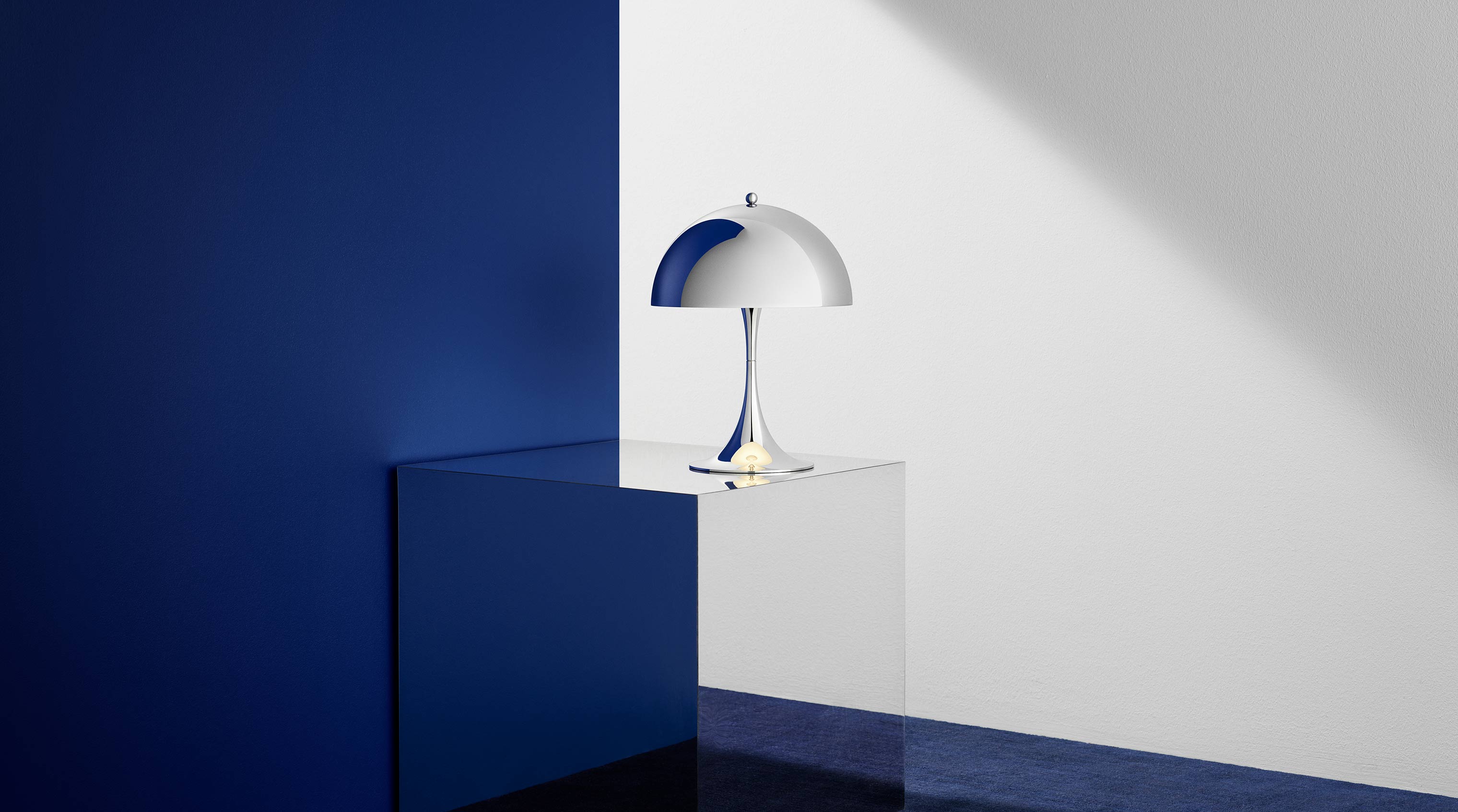 Louis Poulsen lighting products are available from Arkitektura, San Francisco, this city's most sophisticated retail source for contemporary furniture, modern lighting and famous designers.
Finding just the right lighting solution requires more than just an understanding of the quality of light itself. Light interacts with the reflective properties of what you are lighting, whether it is art for the wall, furniture and rugs, buildings and landscapes, or mood and setting. Louis Poulsen considers all of these in the context of lamp technologies, energy efficiency and architectural aesthetics.
By accessing Louis Poulsen lighting products through Arkitektura of San Francisco, you will be provided with the right tools, resources and guidance to achieve imaginative and effective lighting solutions inside and outside of your domain.
"Year after year, Louis Poulsen's ingenuity, experience and innovation support the artistic creation of the world's great lighting designers," observers Andrew Fisher, the owner of Arkitektura, SF. "These masters of light design include Alfred Homann, Arne Jacobsen, Jens Møller-Jensen, Jørgen Klinkby, Louise Campbell, Mads Odgård, PLH design as, Poul Henningsen, Shoichi Uchiyama, Verner Panton, Vesa Honkonen and Julle Oksanen."
It was through the auspices and imagination of Louis Poulsen almost ninety years ago that innovation in lighting solutions attained its rightful place among architectural elements. Today, around the world, prominent projects are illuminated and adorned with the superior styling, craftsmanship and quality for which Louis Poulsen is famous. Among the many worthy of mention are: pharmaceutical giant's GlaxoSmithKline Corporate Headquarters, Syngenta Research Center for crop protection, the Santa Monica Beach Promenade, the City of Morrow Bay Tidelands Park, the McCarran International Airport, UCLA's Royce Hall, The Shops at Tanforan, and the Mandalay Bay Hotel & Casino.
Beyond the beauty and grace of their design, Louis Poulsen products are a practical choice, as well. The company's own words explain it best: "Because nature is ever-changing, building projects around the world rely on the superior materials, manufacturing processes and surface treatments of Louis Poulsen lighting products to perform flawlessly year after year in whatever conditions nature throws their way. Our laboratories re-create nature's extremes (blistering sun, high humidity, extreme cold, salt spray, strong winds, and torrential rains) and our standards are high. Louis Poulsen products stand up to extremes and look phenomenal at the same time."
Arkitektura of San Francisco is pleased to offer you the choice to light your world as only a Louis Poulsen design can.
Contact us for more information
We are happy to help you with more information about this brand.
Please contact us for catalogs, specs and pricing.