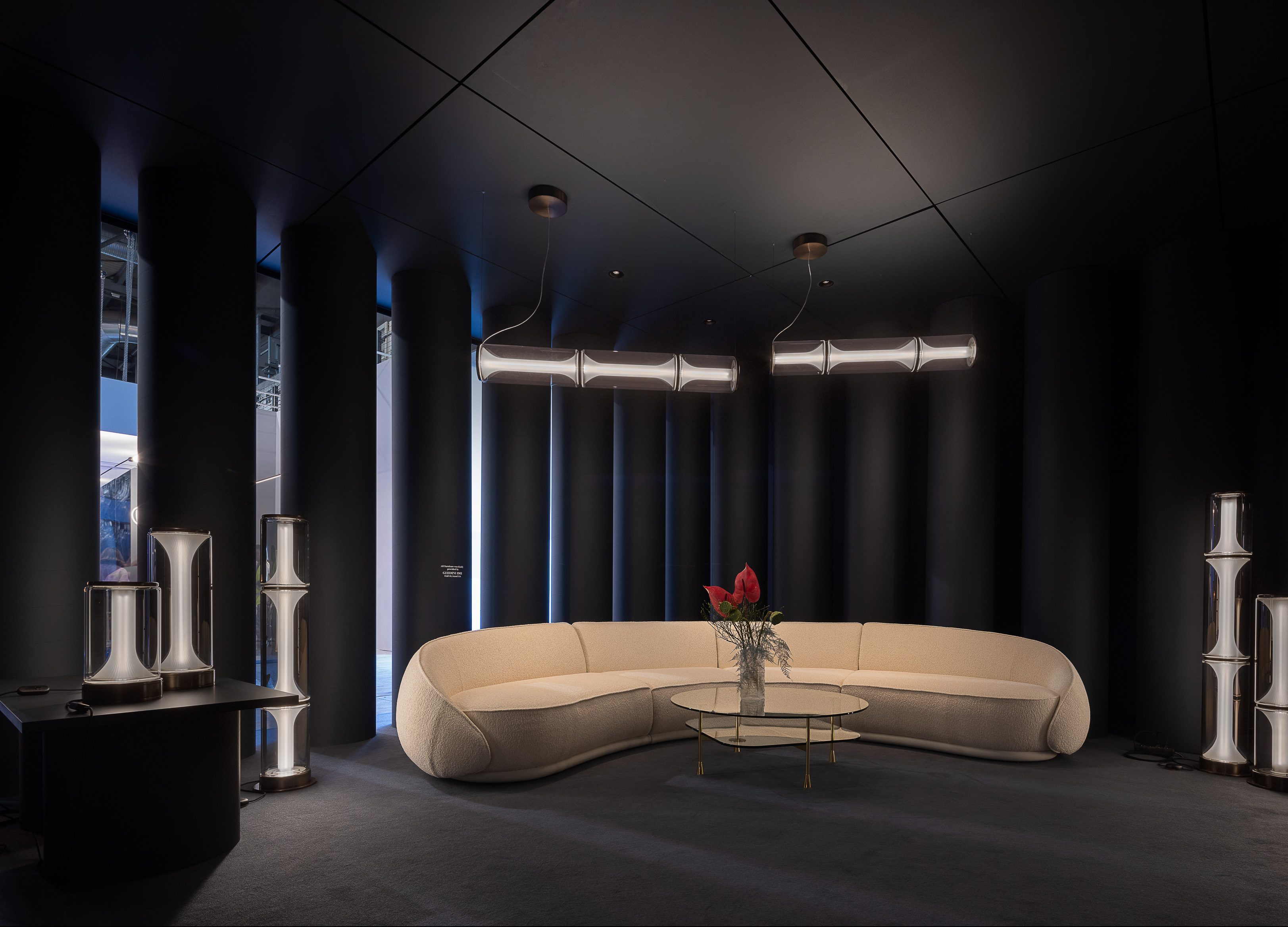 Illuminating Spaces with Timeless Craftsmanship
Lasvit's approach to design is guided by artistic foresight, local craftsmanship, unparalleled technical expertise, and the use of durable and timeless materials, ensuring their creations stand the test of time. The brand takes pride in collaborative design, where intensive and personal processes lead to a fusion of perspectives and tastes, resulting in one-of-a-kind expressions of a shared vision. Recognizing the significance of light in bringing spaces to life, Lasvit's dedicated team has spent millions of hours perfecting their craft to transform the feeling and ambiance of every environment they touch.
Embracing the Handmade
For Lasvit, handmade objects bear the soul of their creators, imbuing them with a unique look and a profound feeling. Their creations radiate creative and humanistic energy, which is palpable even in complete darkness. Founder Leon Jakimic's vision has shaped Lasvit's DNA, infusing a "can-do" spirit in their creative process. The brand tackles challenges head-on, be it technical hurdles or logistical obstacles, driven by an unwavering determination to deliver exceptional results.
Commitment to Values
Lasvit is guided by three core values: Love, Inspiration, and Responsibility. Love forms the foundation of their design philosophy, infusing every project with passion and emotion. Inspiration serves as their driving force, fueling their creative spark and motivating them to explore new boundaries. Embracing responsibility, Lasvit recognizes their duty to leave a positive impact on the world and its people through their work.
Roots in Glass Artistry
Embracing glassmaking as an art form, Lasvit views their glassmakers as true artists, using glass as a playground for experimentation. The brand holds a deep appreciation for traditional glassworking techniques while embracing cutting-edge technology. Two sources that have significantly impacted Lasvit's creative approach are Chribska 1414, Europe's oldest glasswork, and Ajeto Glassworks, whose artisans have continually pushed the boundaries of glass to new heights.
Present and Future
While Lasvit operates globally, their creative campus in Nový Bor and the Ajeto Glassworks remain at the heart of their designs. This is where old-world craftsmanship marries modern innovation, giving birth to timeless yet forward-thinking creations that continue to illuminate spaces with their unparalleled artistry.
Lasvit's dedication to craftsmanship, creativity, and responsible design has established them as a leading force in the world of lighting and glass art. Their commitment to collaborative design, rooted in love and inspiration, ensures that each project becomes a unique testament to their unwavering passion for their craft.
Contact us for more information
We are happy to help you with more information about this brand.
Please contact us for catalogs, specs and pricing.