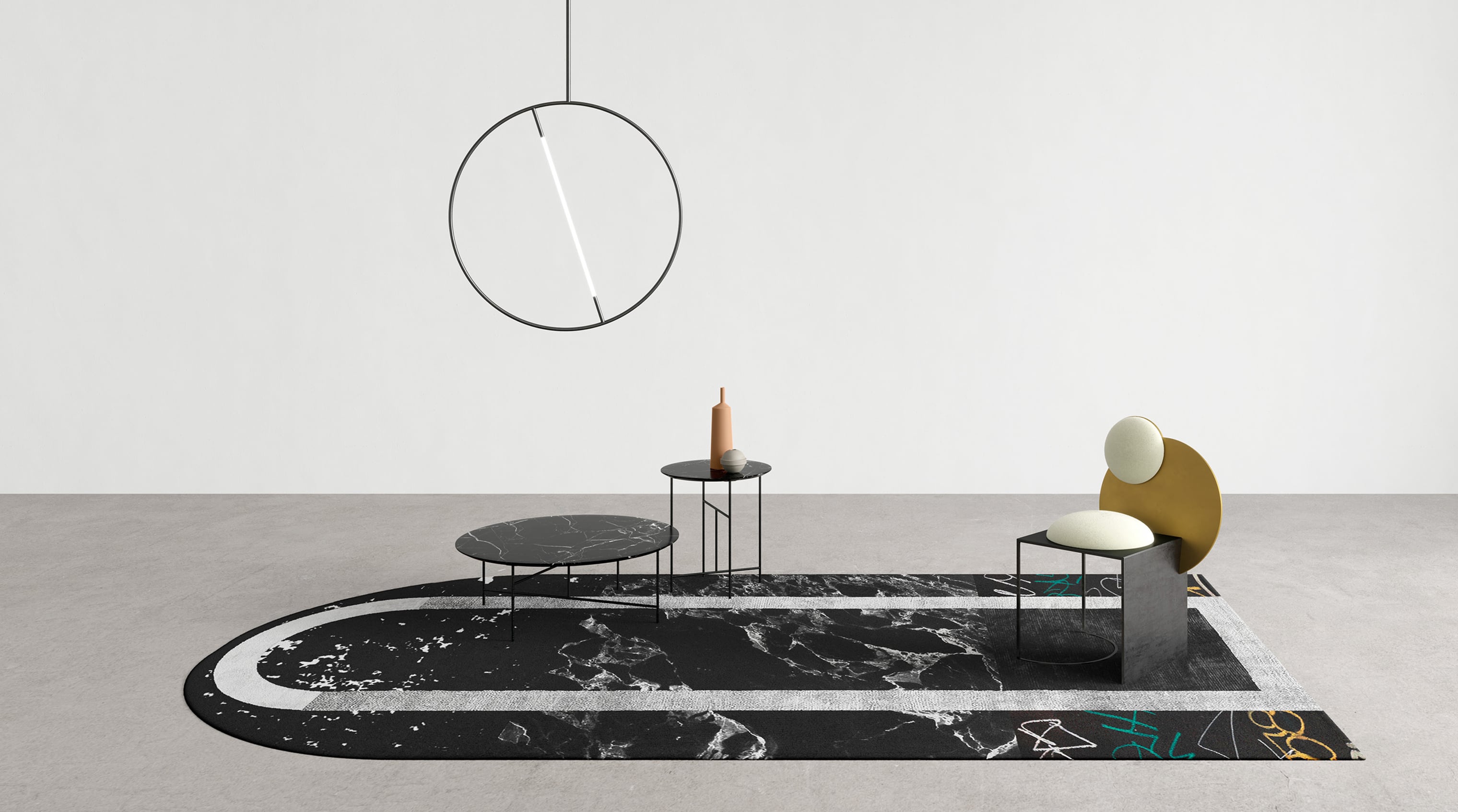 Calle Henzel has over the past twenty years translated his artistic practice as painter and collage artist into the medium at hand, positioning Henzel Studio as one of the most progressive luxury rug brands in the world.
While remaining at the forefront of design, Henzel Studio's foundation and raison d'être lies in the artisanal production of local communities in Nepal and India that dates back thousands of years. Calle Henzel has collaborated with some of the most prominent names in contemporary art and artists foundations including Tom of Finland Foundation and The Andy Warhol Foundation for the Visual Arts. His collaborations and own designs has been exhibited at prominent venues such as MOCA, Katonah Museum of Art, Boca Raton Museum of Art and The Goss-Michael Foundation. These actions have further elevated the studio as an influential and global cultural force.
The organic and artistic process of Calle Henzel has been the driving force in the development of Henzel Studio's designs. He has over the years in an uncompromised fashion challenged the traditional conventions of subject matter, shape, finishings and special treatments as a result of painstaking research that includes vintage treatments, intricate surface compositions and even natural erosion – methodologies that further blur the distinction between art and design.
Henzel Studio is part of Henzel Art & Design Group, a family-run group, established 1999. Henzel strives to ensure the long-term development of each of its studios in keeping with their legacy, creativity, identity and expertise. Each of them is autonomous but has the same overall goals. They co-exist with each other, leading to unpredictable resonances such as cultural and artistic intersections.