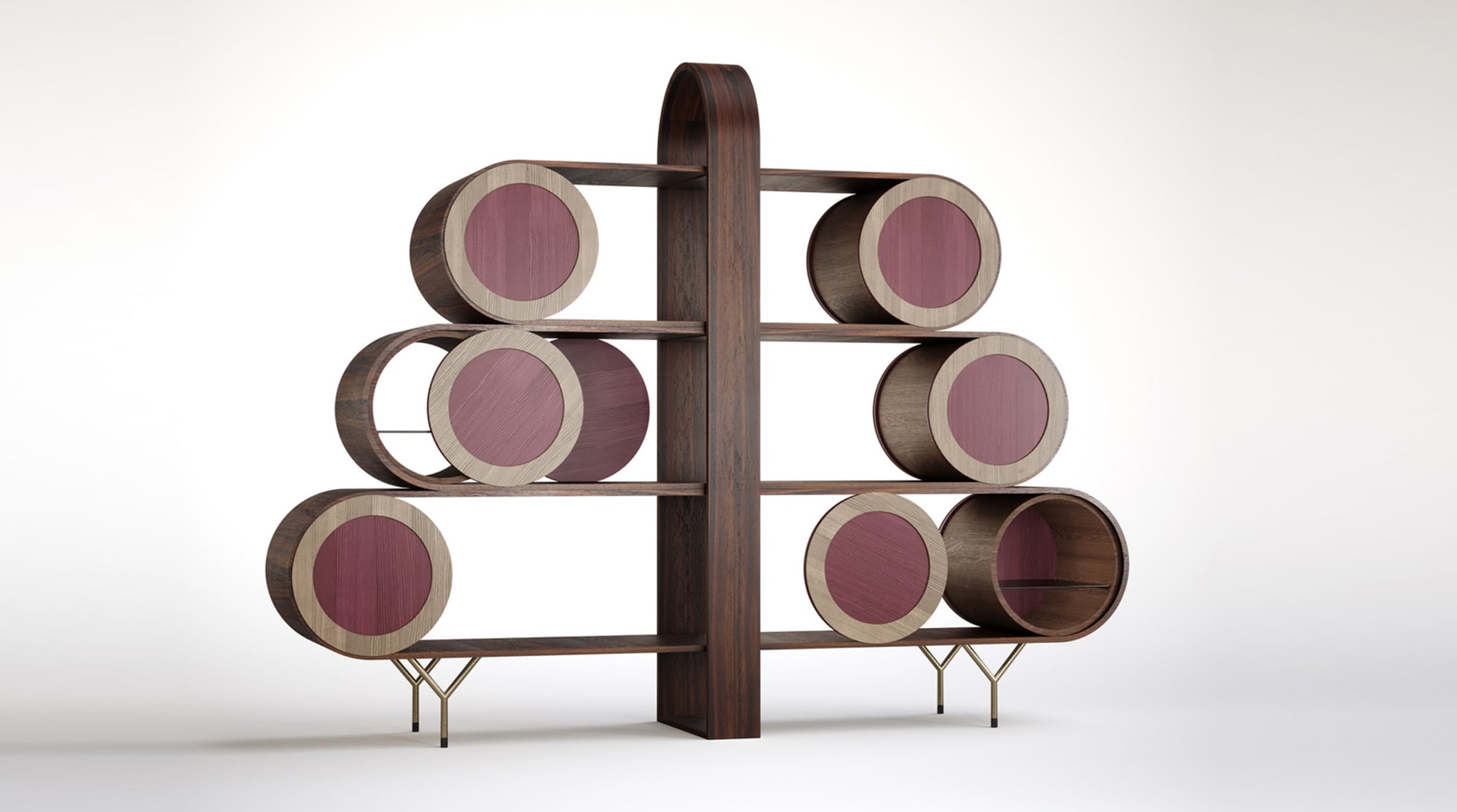 "Founded in 1879 at Cantù, Italy, Emmemobili is part of a creative modern furniture company now managed by the fourth generation of its founders, the Tagliabue family," explains Andrew Fisher, owner of Arkitektura Showrooms.
"The Emmemobili furniture collection was created in the 1980s. Our San Francisco and Birmingham, Michigan salons provide a perfect environment in which to become acquainted with and select from Emmemobili's unmistakable designs, which they brand simply and honestly as Excellence in Wood. The company's manufacturing process is carried out completely within the company, where extremely skilled craftsman are supported with three-dimensional modeling software," Fisher continues.
"There is no way that this can be spoken of as a "production line," observes the owner of Arkitektura Showrooms. "The wonderful pieces of Emmemobili contemporary Italian furniture are all one-offs."
Emmemobili designers include: Ferruccio Laviani, Evgenij V. Poliantsev, Matteo Thun, Carlo Colombo, Rodolfo Dordoni, Garde-Italy, Alesandro Pascolini, Alessandro Elli, Alessandro Pedretti, Antonio Zanuso, Ballabio-Elli, Carlo Ballabio, DT_Design, Fabiano Trabucchi, G. D. Harcourt, Giuliano Cappelletti, Giuseppe Vigano, Stefano Camagni, and StudioTecnico Emmemobili.
In Emmemobili's own words: "Wood is the backbone of our projects. Wood is strong, robust, solid. It is the Earth. It is where we all came from. Shaped wood is flexible, sensuous, feminine, the very symbol of malleability. It can be shaped, molded, and transformed into items with no straight lines, which are a soft, elegant sign of the world to come. At Emmemobili we certainly know how to train shapes with our products."
Emmemobili is very dedicated to the proposition that its products and manufacturing processes are environmentally sustainable. Its valuable woods come from re-planted forestry areas, and the rarest woods are only used in very limited quantities. The company has adopted advanced strategies for managing waste either through recycling or by capturing the heat of its disposal and directed back into the manufacturing cycle. Glues are free of formaldehyde or other toxic solvents. Varnishes are laboratory certified, water soluble, and provide excellent chemical, mechanical and physical resistance.
"It is fair to say that by working with its talented designers and by constantly advancing what is possible with curved wood, the modern furniture of Emmemobili bends the mind with what is possible," says Arkitektura Consortium Showrooms owner Andrew Fisher. "Through four generations and one-hundred-thirty-plus years of experimentation, Emmembobili is consistently able to produce furniture that transcends trends and leaps to contemporary classics that will no doubt be the treasured antiques of the future." The Arkitektura Showrooms are located in the cities of San Francisco, California, and Birmingham, Michigan.