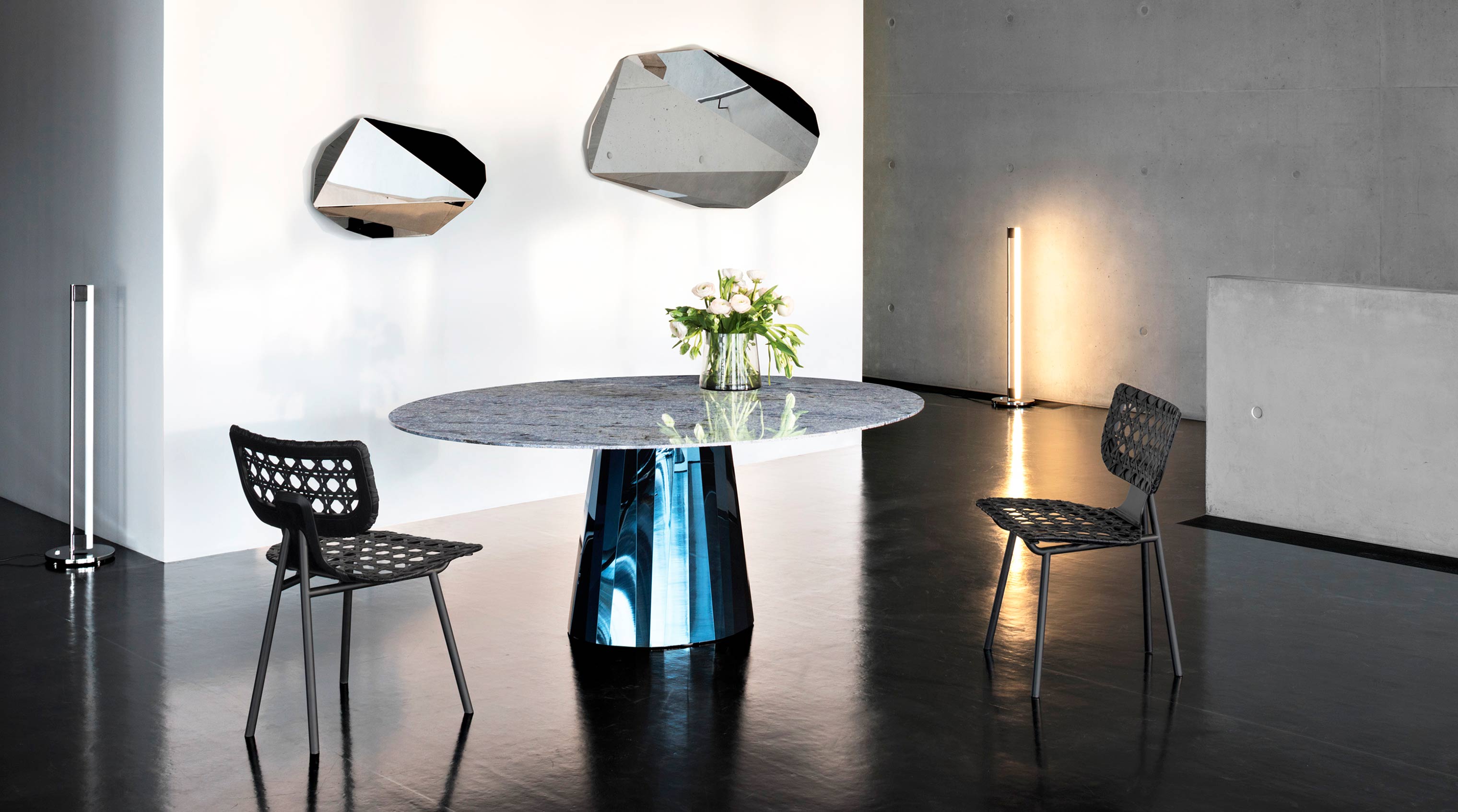 The German brand ClassiCon offers the discerning designer and demanding customer a unique combination of quality, individualism, and timeless aesthetics autonomous from modern trends. ClassiCon was founded in 1990 by Stephan Fischer von Poturzyn, who also founded the Design Center Munich and managed the Vereinigte Werkstätten AG. The firm simply states its "competencies" as furniture and lighting.
Renouned designers whose work is produced by ClassiCon include Eileen Gray, Otto Blümel, Konstantin Grcic, Barber Osgerby, Sauerbruch Hutton, Eckart Muthesius, Foruse, Christoph Böninger, Herbert H. Schultes, Norway Says, Clemens Weisshaar, Sebastian Herkner, Benjamin Hubert, Jader Almeida, and Neri&Hu.
"While ClassiCon is famous for its balanced collection of classic and modern furniture and lighting, in recent years the company has also focused on collaborating with prominent architects," notes Andrew Fisher, owner of Arkitektura of San Francisco and Birmingham, Michigan. Arkitektura an authorized dealer for ClassiCon. "In addition to legendary designer names such as Eileen Gray and Eckart Muthesius, ClassiCan also works with contemporary designers and architects, " the Arkitektura owner continues.
The ClassiCon products are manufactured solely with high quality materials and its processes conform to advanced ecological controls. Before shipping, each piece must pass a quality check and receives a special mark and is numbered to guarantee that it is an original product.
From its inception, ClassiCon has produced the Eileen Gray collection as a worldwide licensee of Aram Designs Ltd., London. While Eileen Gray is today probably best known for the Adjustable Table and Bibendum Armchair, she was wonderfully productive, with an active career encompassing nearly seventy years.
The Aixia chair was one of Eileen Gray's personal favorites, installing this chair in all of her apartments, sometimes in the dining room, sometimes at a desk. The chair is named for the firm that produced the steel tubing for Eileen Gray's avant-garde designs.
Eileen Gray created not only classical seats such as sofas or chairs, but also a series of unconventional bar stools. In her Provencal country home, Tempe a Pailla in Castellar, she used a "Bar Stool" as a nonconformist seat at her drawing desk – another charming example of the versatility of Eileen Gray's functional design.
Architects Louisa Hutton and Matthias Sauerbruch have developed a holistic approach to planning, from urban development all the way to furniture design, merging functionality with exacting architectural demands, and sensuality with environmental sustainability. An excellent representation of this commitment may be found in the Munich Lounge Chair, the Munich Armchair, and the Munich Table. ClassiCon developed the designs to the point of series production in close collaboration with the architects.
Noteworthy among its considerable portfolio of lighting, some pieces originating with Eileen Gray, is the Sandra Lindner Pendant Lamp by Selene. This designer lighting features a clear blown-glass sphere that is centrally suspended by a five-armed light head.
Konstantin Grcic was born in Munich, Germany in 1965. After training as a cabinet maker at Parnham College in England he studied Design at the Royal College of Art in London from 1988-1990. Since setting up his own design practice Konstantin Grcic Industrial Design in Munich in 1991 he has developed furniture, products and lighting for Classicon and other leading European design companies. Whether you visit Arkitektura of San Francisco or its showroom in Birmingham, Michigan, the expert staff onsite will tour your through the wonderful works of ClassiCon elite cadre of designers.