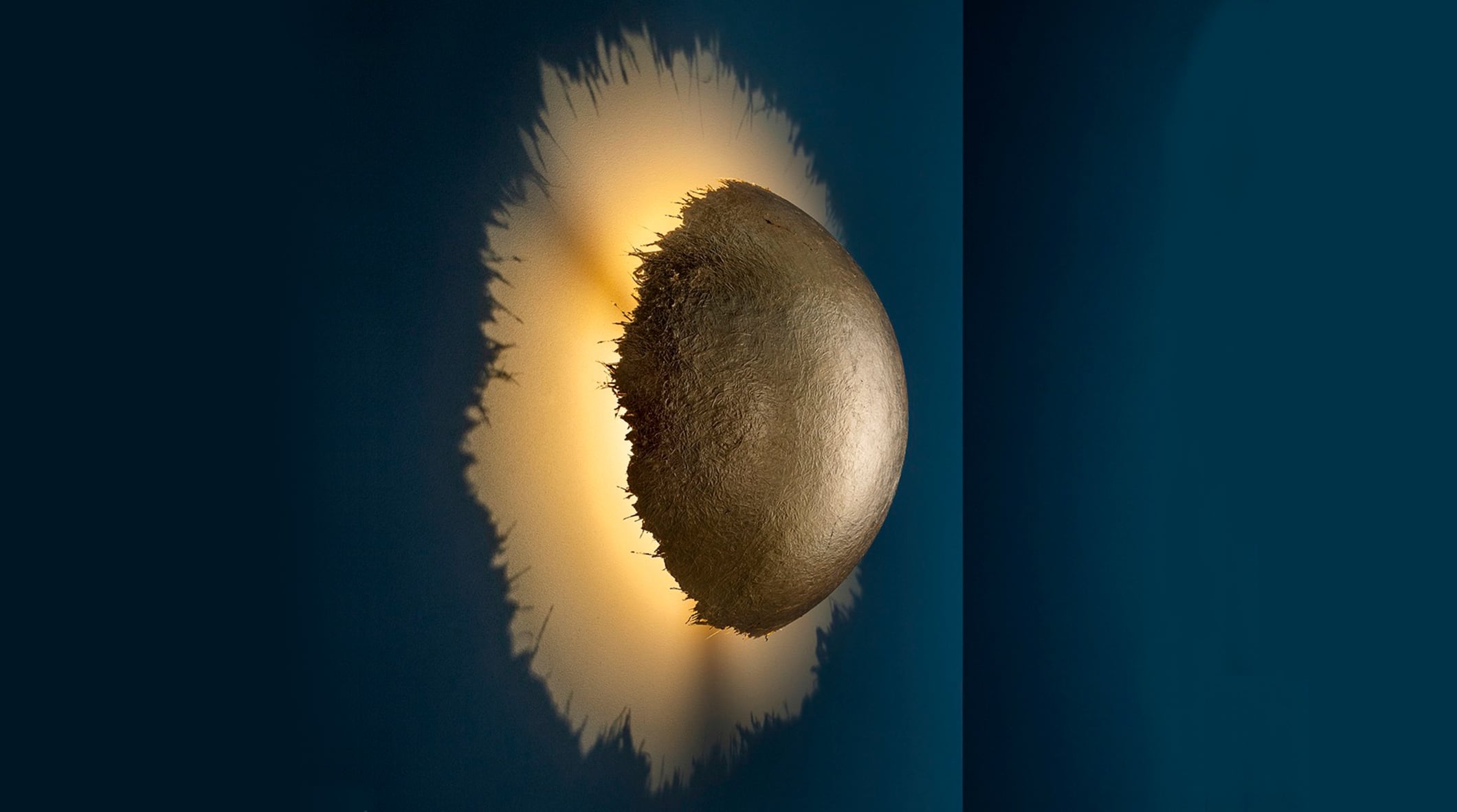 Of particular note is Enzo Catellani's "Sorry Giotto," a prizewinner of the 2012 Wallpaper Design Awards for its elegant and breathtaking shape. The designers of Catellani & Smith arrive at exquisite lighting fixtures, such as Sorry Giotto through the complete creative freedom granted by this company. As a result, the professional home and office interior designer and private customer are rewarded with collections that are revived year-after-year due to popular demand. Today, these collections also come with green, environmentally friendly LED bulbs. The adoption of LED light further enhances the rustic appeal of these lighting fixtures as they are inspired both by nature and by ancient traditions of old civilizations around the world.
"When visiting Arkitektura, you can discover the impressive selection of Catellani & Smith's wall mounted lights, ceiling lights, table lamps, floor lamps and recessed lights," says Andrew Fisher, owner of the San Francisco and Birmingham, Michigan stores. Arkitektura of San Francisco and its store in Birmingham, Michigan are authorized dealers of Castellani & Smith Italian lighting and lamp designs. "The brilliance of Catellani & Smith is often counterfeited and the expert staff at Arkitektura can help you acquire genuine pieces with service fully backed by the factory," Fisher adds.
Created by designer and company founder Enzo Catellani in 2002, the Fil de Fer collection has received worldwide acclaim for its contributions to both classic and modern architecture. Fil De Fer is a family of matching table lamps, floor lamps, pendant lights and wall mounted lights that use intricately spun gold wire to form a sphere to provide an effect of diffused illumination, assuring everlasting fame to this Italian luminaire manufacturer.
"According to company scion and designer Enzo Catellani, LED light technology is the fifth source of light created by man is, following the incandescent bulb, the fluorescent lighting, the halogen and iodides," reports the owner of the Arkitektura Showrooms in San Francisco and Detroit. "Catellani & Smith have innovated and patented new ways of use for LED lights, imagining new expressions of shape and concept that are fully supported by their flexible packaging."
These new and enticing Italian LED lighting designs are both ecological and environmentally friendly, reducing CO2 emissions and energy use by eighty percent. Because the bulbs last for years, maintenance expense is also sharply reduced. However, for Enzo Catellani, the most compelling discovery from a designer's view is the quality of this light—creating relaxing and contemplative spaces illuminated by an almost Zen quality he likens to lunar light for its tension reducing qualities.
PostKrisi is another popular and innovative Catellani & Smith collection, creating a family of matching lights for table, floor and pedant use. The lamps of this collection offer lampshades of blue, red, yellow, white and natural colors that are arranged in cluster of decreasing numbers to provide an effect of cascading illumination. The glass shades of the lamps are hand painted and can be designed to support the creative preferences of the customer.
Professional designers and private customers may also wish to examine the lamps of the Sweet Light Incasso collection. These are made of silver and gold wires intricately woven to form a sphere topped by lampshades in the colors of aluminum, gold and silver. The emanating light is a beautiful interplay of light and shadow.
Every lamp design from Catellani & Smith features dimmer switches, providing the perfect illumination for conversation, enjoyment and relaxation. Any Catellani & Smith lamp, including its earliest legendary designs, can be fitted with LED light bulbs to add natural green energy use and magnetic light to its wonderful products.