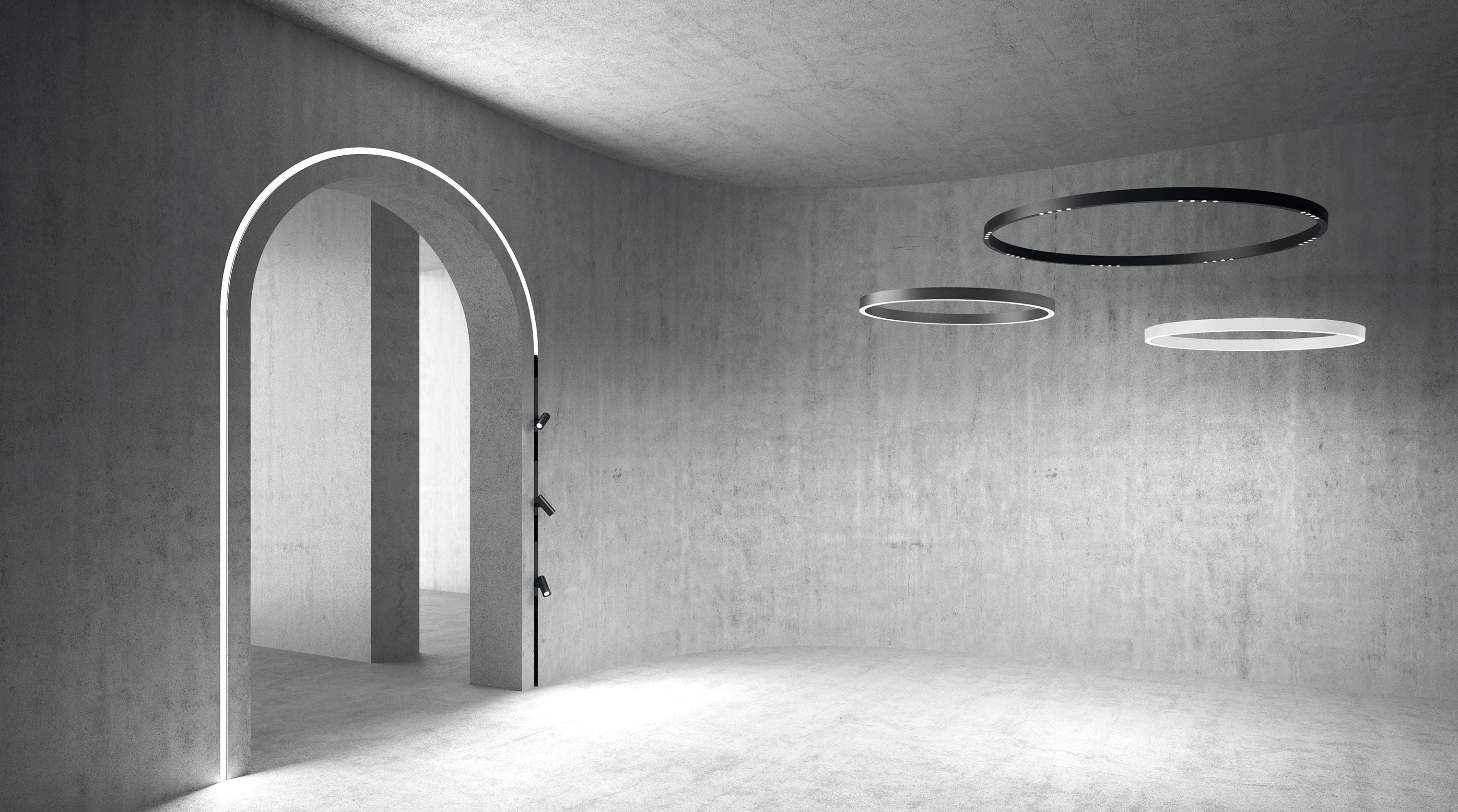 Every context of life can be associated with a different atmosphere, each understood as a microenvironment in which an event may occur where one or several people are protagonists in a room. In the company's own words: "Artemide proposes products capable of meeting people's multiple needs and offering the light performance characteristics most suited to each moment of life. It is light that is flexible and adaptable, which produces the optimum visual precision, and consumes the minimum environmental resources."
Founded by Ernesto Gismondi in 1959, Artemide has production centers in Italy, France, Germany, the USA, Hungary and the Czech Republic, operating through 16 subsidiaries and affiliated companies, and 35 exclusive distributors. With a goal of satisfying all contemporary lighting needs, whether you seek lamps for moments of relaxation at home, or large sophisticated installations for lighting public and private professional activities, there is one solution to every challenge. It is Artemide light.
"Rezek is an Artemide brand, with American product development and manufacturing," explains Andrew Fisher, owner of Arkitektura of San Francisco. "Founded by designer Ron Rezek in 1978, the Rezek company has produced distinctly creative designs with quality construction for its American made lighting products, gaining strong recognition and appreciation among the architectural and interior design community for both its residential and commercial products."
Whether you seek table lamps, floor lamps, wall lamps, wall ADA lamps, ceiling lamps, suspended lamps, or recessed, track lighting, outdoor lighting or linear systems, Arkitektura of San Francisco is here to assist you in discovering the Artemide intelligent light that is right for you. Arkitektura of San Francisco offers you the full range of Artemide's products, and it may be of value to list a few luminary designs of which you may have heard:
Cabildo Suspension: Cable suspended luminaire for indirect and diffused halogen designed by Eric Sole.
Altrove 600 suspension: Cable suspended luminaire for direct or direct and indirect diffused fluorescent lighting designed by Carlotta de Bevilacqua.
Alfa table: The first Artemide table lamp, a luminaire for diffused incandescent lighting designed by Sergio Mazza.
Itis table: Table standing luminaire for direct task and diffused LED lighting designed by Naoto Fukasawa.
Mezzachimera: Table standing luminaire for diffused halogen lighting designed by Vico Magistretti.
One Line FLU table: Table standing luminaires for direct task fluorescent designed by Ora Ito.
Acheo wall: Wall mounted luminaire for indirect halogen lighting designed by Gianfranco Frattini.
Droplet mini: Ceiling or wall mounted luminaires for indirect halogen or LED lighting designed by Ross Lovegrove.
Logico triple wall: Wall mounted luminaires for diffused incandescent or fluorescent lighting for applications with an assembly of three diffuser units in a horizontal linear configuration designed by M. De Lucchi & G. Reichert.
Telefo 70-100-120-170 wall: Wall mounted luminaires for diffused fluorescent lighting, particularly suited for bathroom mirror applications designed by Örni Halloween.
Artemide's research and development centers continue to advance technological and production expertise. The company's production structure provides the contemporary lighting industry with leadership in the processing of traditional materials such as glass, and innovation through the most recently introduced materials such as titanium.
Artemide's contemporary lighting characteristics extend from a light with atmosphere, variable, colored, to the most precise of lights for community environments. Arkitektura of San Francisco is proud to represent the Artemide brands to bring you intelligent light that will delight you and upon which you may depend.