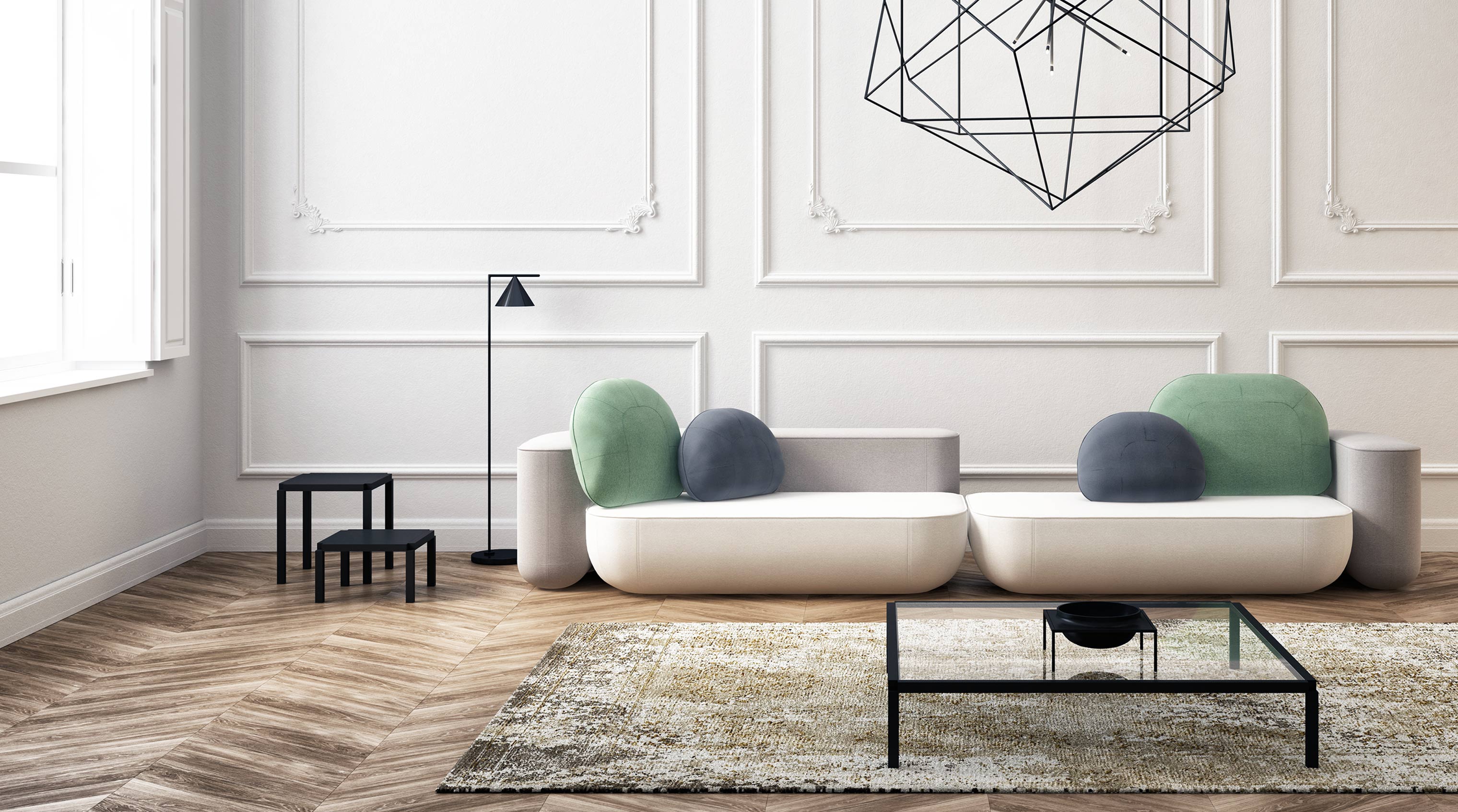 Available only at our Detroit showroom.
Should you be near San Francisco, or wish to spend time in this remarkable city, the Arkitektura Showrooms is the best salon to acquaint you with the remarkable modern furniture Alias provides. Known for its innovative, light and versatile Italian furniture designs, Alias offers a broad portfolio of products for residential and outdoor environments that must be felt as well as seen.
Inaugurated with a clear and determined vision for the future of Italian furniture design, Alias' story began in 1979 with Giandomenico Belotti's "spaghetti chair," one of Alias' first creations to become part of the MoMA collection in New York.
To quote the company: "The poetics of lightness find expression in Riccardo Blumer's 'laleggera chair," winner of the Design Preis Schweiz in 1997 and theCompasso d'Oro in 1998. Alias added further solutions for the home and office environments with "SEC," a modular shelf system designed by Alfredo Häberli to create practically an endless array of different configurations.
Alias boldly strode into the 21st Century with "flexus" by Paolo Rizzatto, which re-imagined traditional upholstery by introducing holes in the back to lighten the visual presentation of this visually arresting yet comfortable couch. The design of wheeled armchairs for the modern office was reborn in the partnership with Alberto Meda to produce the "rollingframe" and "meetingframe", while his "frametable" continues the theme of advanced thinking around a delicate appearing presentation supported by elegant yet sturdy leg supports.
In 2004, designer Michele De Lucchi further lightened the concept of the modern office a system of containers named "layout." The year 2007 saw an important expansion of Alias outdoor furniture with "plein air" by Alfredo Häberli, "teak" by Alberto Meda, and "open system" by James Irvine. Eye-catching group seating in line or arranged as an elegant curve appeared as "ghisa" designed by Riccardo Blumer.
What was needed, in Alias' judgment, was a collection of upholstered armchairs and sofas that would create an inviting and airy comfort center indoors but with the weather resistance to also offer living room elegance in a garden or on a patio, as well. Thus appeared the "dehors" collection of armchairs and sofas by Michele De Lucchi.
"These are just a few of the stunning Italian designs we can unveil for you in our Arkitektura Showrooms in San Francisco or at our Birmingham, Michigan location near Detroit," explains Andrew Fisher.
Fisher has just completed a sizable expansion of his floor space to accommodate the growing interest by architects, landscapers, interior designers and private customers in modern furniture designs. His San Francisco and Detroit salons now represent over seventy Italian, Scandinavian, German, Austrian, French, Spanish and U.K. and modern furniture brands.
To further understand the ongoing innovation of the company that may be reviewed, discussed and ordered within the Arkitektura Showrooms, we quote Alias itself:
"In 2009, Alias extended its range of tables with the 'biplane' collection by Alberto Meda and the 'stabiles' collection by Alfredo Häberli. Furthermore the research of new design for chairs continues with the office chair 'norma' by Michele De Lucchi…. The 2010 year is characterized by new projects: the 'sandal' collection by Jakob Timpe, the 'green pvc' outdoor collection by Giandomenico Belotti, the 'cross' tables by Alfredo Häberli and the ergonomic seat 'dinamica' by Riccardo Blumer and Matteo Borghi."
To enter Arkitektura's showroom in San Francisco or Birmingham, Michigan is appreciate Alias' remarkable sense of Italian furniture aesthetics and say for yourself, "I feel it."