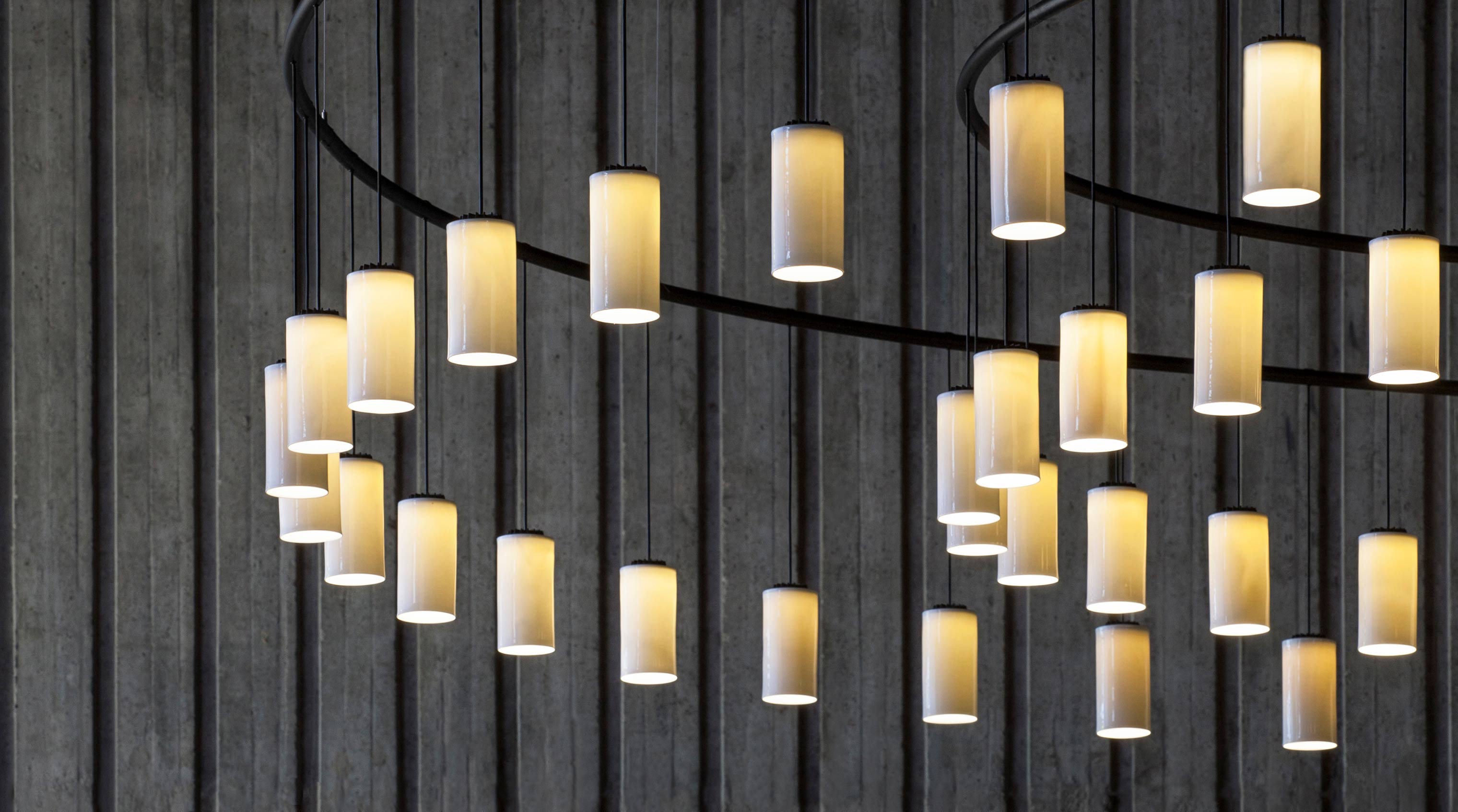 Let us hear from the company itself: "It is solely a question of making the space we inhabit more pleasant. And for this nothing is better than forgetting lamps for a while and focusing more on the light."
"There can be no better introduction to the pleasing light so warmly shone by the table lamps, floor lamps, and ceiling lights of Santa & Cole, a Spanish design firm that has brought art to industrial design for almost three decades," notes Andrew Fisher, owner of Arkitektura Showrooms of San Francisco and Birmingham, Michigan north of Detroit, which represents their work.
"Santa & Cole see themselves as 'editors' of designs, holding patents and intellectual property on a range of products produced exclusively for them by a network of suppliers," Fisher continues. "This has resulted in some of the finest contemporary lighting available today for architects, interior designers and private collectors to consider.
"Within the salons of the Arkitektura Showrooms in San Francisco and Birmingham, Michigan, I have created galleries for the review of Santa & Cole lighting, as well as almost sixty other modern furniture and contemporary lighting brands," Fisher explains.
Santa & Cole see themselves as a "knowledge industry. To again quote the company: "Our philosophy of taste is eclectic and modern rather than futuristic and postmodern. We are interested in rationality and balance, silence as opposed to stridence. And we are particularly motivated by the fact that we are the standard-bearers of a fine sample of Spanish design throughout the world."
To begin to appreciate what Santa & Cole has achieved, architects, interior designers, and private collectors may wish to examine one or more of these remarkable contemporary lighting designs chosen at random from their impressive catalog.
Americana is a table lamp, a floor lamp, and a wall lamp designed by Miguel Milá that honors the legendary swing-arm lamps of George W. Hansen but with this important difference. The arm is a single section with a right-angled bend, redefining its basic geometry and transferring the joint to the vertical axis of the shaft for improved mechanical performance.
Within the knowledge industry concepts of the company, the Básica table lamp is "published," which is to say manufactured for sale, abandoning the practice of lamps with tubular metal structures and halogen bulbs to become Santa & Coles' most emblematic piece and set a new trend in European design.
Recently designed wall lamps also make a great starting point for a review of Santa & Cole. BlancoWhite C1 and R1 were designed by Antoni Arola in 2013 to create a collection of wall lamps that fully harness the advantages of a thin LED plate. These may be ordered in square or rectangular formats and with a choice of colored sheets to created a nuanced lamp that offers a personal signature with its pleasing illumination.
Also designed by Antoni Arola, Corso is a lamp best described by Santa & Cole's own words: "A wall lamp with a lighting arm that runs from left to right like a vertical light scanner on a background with a color gradient made of a gently reflective material. This simple principle of reflection makes Corso the first fluorescent lamp that enables chromatic variations merely by moving the arm, which houses two fluorescent tubes protected by an internal diffuser."
"Santa & Cole" also make a wonderful collection of garden lights and for other outdoor lighting applications," says Andrew Fisher, owner of Arkitekture Showrooms wherein the work of Santa & Cole may be viewed. "Once their designs are examined, it will come as no surprise that the table lamps, floor lamps, wall lamps, and ceiling lighting of Santa & Cole illuminate many of the most prestigious hotels and city streets around the world," Fisher explains.