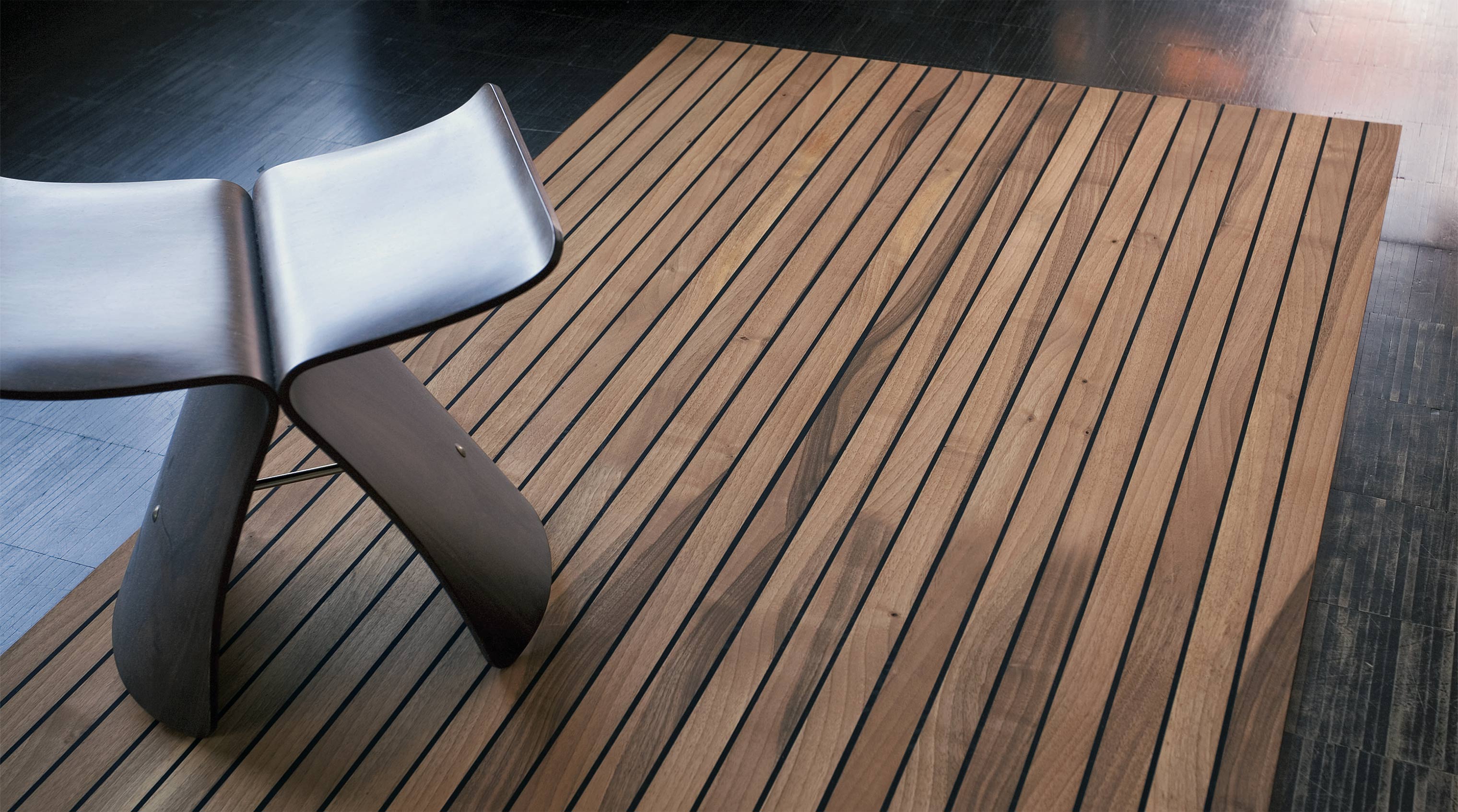 Available only at our Detroit showroom.
Arkitektura, San Francisco's best contemporary furniture store, is proud to carry Ruckstuhl carpet and rugs among its renowned selection of furniture and furnishings for home and office. Ruckstuhl is premium producer of high quality carpet made from natural fibers for the finest in flooring textiles. In addition to fine carpet, the company makes high-end acoustic panels that offer extraordinary visual appeal as well as thoughtfully engineered sound management.
To provide a selection of materials, designs and colors to complement the full range of modern furniture, Ruckstuhl has attracted the finest designers. These include Alfredo Häberli, Atelier Oï, Céline Sorigue, Claesson Koivisto Rune, Claudy Jongstra, Deborah Moss, Fiorella Fasciati, Hugo Zumbühl, Hussein Chalayan, Jutta Bernhard, Matteo Thun, Ursula Waldburger, and Victor Carrasco, any of whose creations may be examined and ordered from Arkitektura's San Francisco store.
"Ruckstuhl carpet and rug weaves can be used either in a domestic setting or in public buildings," says Andrew Fisher, owner of Arkitektura San Francisco. "Because they are a superior complement to the finest contemporary designer furniture, our San Francisco showroom is the perfect venue to find just the right weave and colors to match whatever collection of contemporary sofas, chairs, tables and high end furnishings you have so painstakingly acquired."
As Ruckstuhl proudly notes: "Highly regarded client firms such as Novartis, Ermenegildo Zegna and Hermes rely on Ruckstuhl carpets for the furnishing of their offices, conference rooms and shops."
Loyal customers praise Ruckstuhl floor textiles for their functionality and aesthetics and for their consistent presentation that results from the material, structure and coloring. Ruckstuhl carpets and rugs are durable, even under hard conditions and offer the remarkable value of lasting colors and timeless quality that may only be obtained from first class yarns and the use of the heaviest looms for concentrated structure and mass.