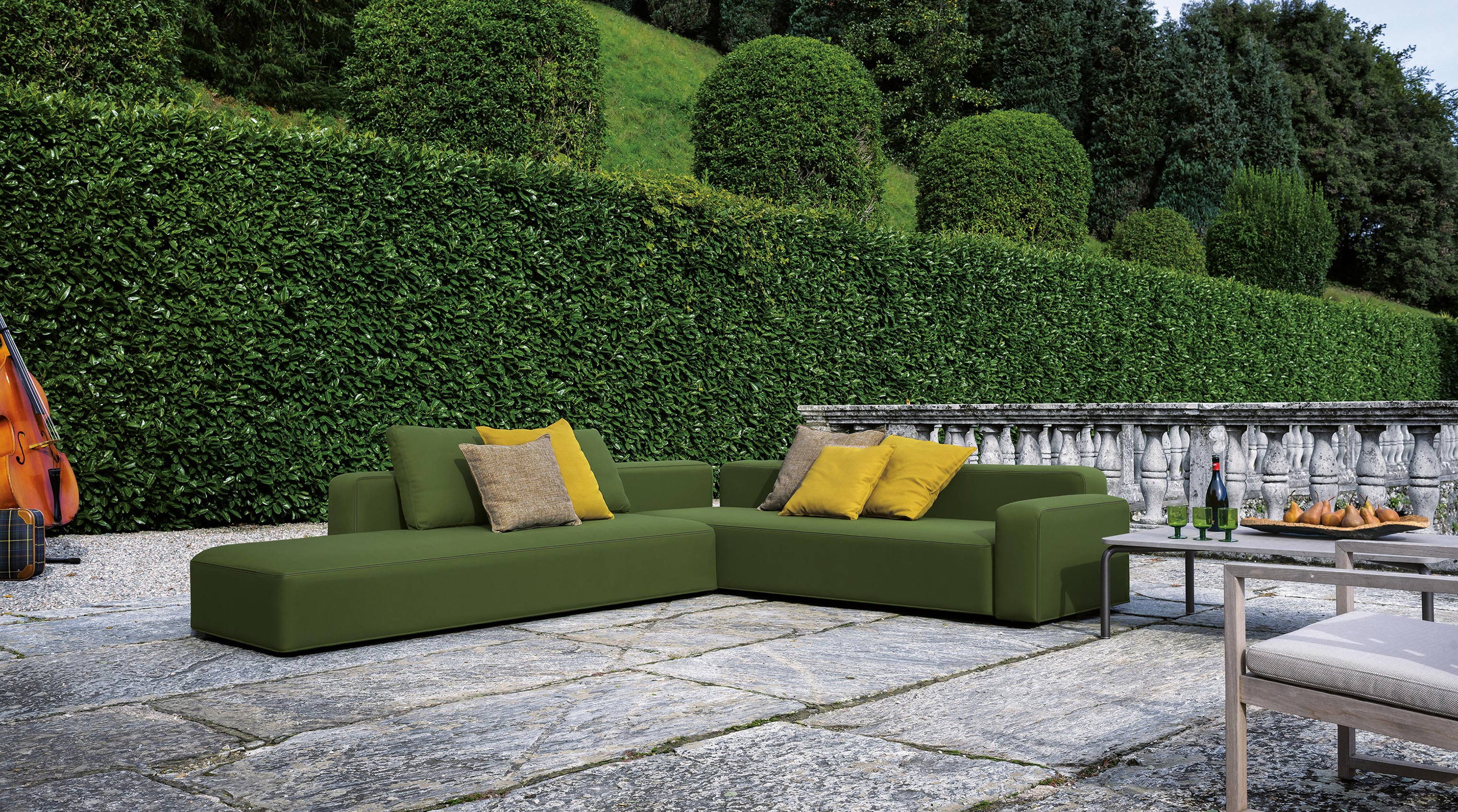 Roda really established itself in Italy and Europe from 1990 to 2000, specializing in teak furniture production distinguished by its quality and excellent design. It is also the Italian distributor for a number of companies in the outdoor furniture sector; today, Roda distributes in Italy Dedon and Tuuci.
The first turnaround came in 2000: Roda decided to target the public directly with a major advertising campaign, as well as focusing on the trade in its specific sector and indoor furniture retail outlets, which are demonstrating an increasing appreciation of its collections.
During this period, in 2004, Roda was the first manufacturer in this sector to design furniture that could be used both indoors and outdoors.
In 2005 the decision to consult to one of the maximum interpreters of the Italian design in the world, Rodolfo Dordoni, commissioning him to realize furniture that could be totally inserted in existing perceptions of indoor design, using materials for outdoor. Dordoni developed Net-work, a collection that expresses this concept and this new way of life perfectly.
Thanks to this collection Roda get the paternity of a new sector: the IN and OUT. Roda began to make a name for itself as a trend setter, interpreting the outdoors, with its connotations of relaxation, emotion, informality and elegance, as contiguous with the indoors and vice versa.
In the 2008 the creative team of Roda grew thanks to the contribution of new world-famous designers, Gordon Guillaumier and Lievore Altherr Molina Studio, who started working together with Rodolfo Dordoni, Art Director of the company.
The physiognomy of Roda is definitively clear: a "lovemark" brand whose products are loved by people who are faithful to them and suggest them to their friends.